Reception - YELLOW AND ORANGE CLASSES
Welcome to the Reception Class Page!
and
Classes
| | |
| --- | --- |
| Class Teacher | Mrs Buckingham Dudley |
| Class Teacher | Mrs Buddle |
| Class Teacher | Miss Russell |
| Teaching Assistant | Mrs Clark |
| Teaching Assistant | Mrs Fisher |
| SEN Teaching Assistant | Miss Moloney |
| School Direct Student Teacher | Miss Larman |
---
Our Topics this year are:
Term One: Ourselves
Term Two: Our Amazing World / Christmas
Term Three: Imagination
Term Four: Adventure Stories
Term Five: People Who Help Us
Term Six: Popular Culture
---
Class Email
We now have our class email addresses up and running and would love to hear from you with messages or pictures of what you have been doing whilst at home! We are also here for any questions or queries you may have, please do not hesitate to email us at the following email addresses:
Orangeclass@slocks.dfamat.com
Yellowclass@slocks.dfamat.com
---
Home Learning

To support each child with learning at home all Reception children have been given their own personal login and password to access the website.
Please visit: https://go.educationcity.com/
Challenges and tasks we be set weekly by the teachers - please keep a look out for any updates.
If you are having problems logging in or have difficulty accessing the website please contact the class email addresses above.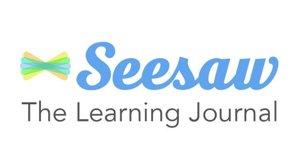 We are very excited to be able to share your child's learning and experiences with you.
Please look out for regular updates about your children's work and progress.

To support your child's reading from home each child will have access to a broad range of digital reading books.
Each eBook features an audio recording that is synchronised to the text, highlighting
each word as it is heard. The eBooks also include checkpoint quizzes and an end of book quiz to check children's comprehension skills.
Any problems accessing these resources please speak to a member of staff who will be happy to help you.
Home Learning - Term 2
Home Learning Timetable - Week 2
Home Learning Timetable - Week 3
Home Learning Timetable - Week 4
Home Learning Timetable - Week-5
Home Learning Timetable - Week 6
Home Learning Timetable - Week 7
Home Learning - Term 3
Home Learning Timetable Week 1
Home Learning Timetable Week 2
Home Learning Timetable Week 3
Home Learning Timetable Week 4
Home Learning Timetable Week 5
Home Learning Timetable Week 6

Home Learning - Term 4
Home Learning Timetable Week 1
Home Learning Timetable Week 2